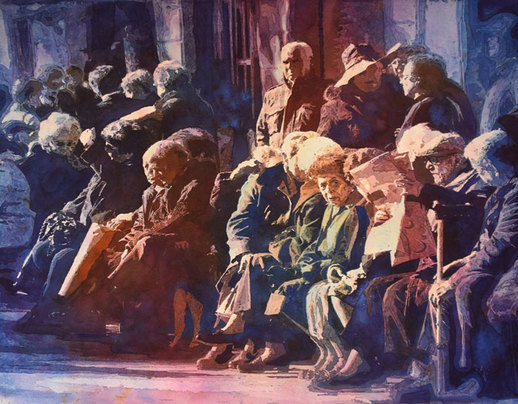 IT'S A WINNER!
Recipient of the Dagmar Tribble Memorial Award
American Watercolor Society 150th International Exhibition
Salmagundi Club, New York City
April 3rd-April 22nd every day 1-5PM.
"One of the Crowd"Watercolour
22"x30"
To view more of my artwork
click here
---
Welcome to the website of the Canadian award winning watercolour artist Anne McCartney
click on thumbnail to view larger image
Michelle Taute, Watercolor Artist Magazine: "In the end, McCartney's paintings are a product of rich inspiration, careful planning and the patient application of wash. it all adds up to a water-colour landscape that gives a subtle nod to the art of silk screening- one of the artist's most enduring muses."